"To me, a painter, if not the most useful, is the least harmful member of our society."
Man Ray, Paris studio, 1923
http://www.manraytrust.com/
"It has never been my object to record my dreams, just the determination to realize them."
"There is no progress in art, any more than there is progress in making love. There are simply different ways of doing it."
"l paint what cannot be photographed, and l photograph what l do not wish to paint."
"I have been accused of being a joker. But the most successful art to me involves humor."
"I do not photograph nature. I photograph my visions."
"I paint what cannot be photographed, that which comes from the imagination or from dreams, or from an unconscious drive."
"A creator needs only one enthusiast to justify him."
"All critics should be assassinated."
Man Ray (Aug 27, 1890 – Nov 18, 1976)
autoportrait
Rayograph: Untitled
1923–28
Medium:
Gelatin silver print
[Rayograph: Comb, Straight Razor Blade, Needle and Other Forms]
1922
Medium:
Gelatin silver print
Man Ray – Tears (Les Larmes)
Image via harryneelam.com
http://www.widewalls.ch/artist/man-ray/
 Mary Reynolds and Marcel Duchamp
photo by Man Ray
Dancer Simone Prieuer, 1930
Le Violin Dingres, 1924
Noire et Blanches, 1926
"The Mona Lisa", 1919
 The Meeting
Sculpture by itself II, wood, 1918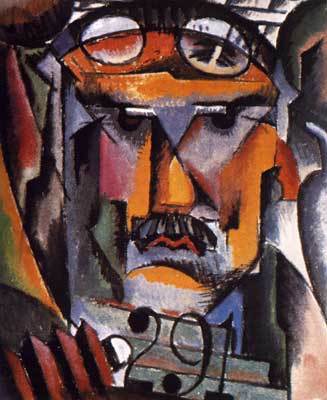 Portrait of Alfred Stieglitz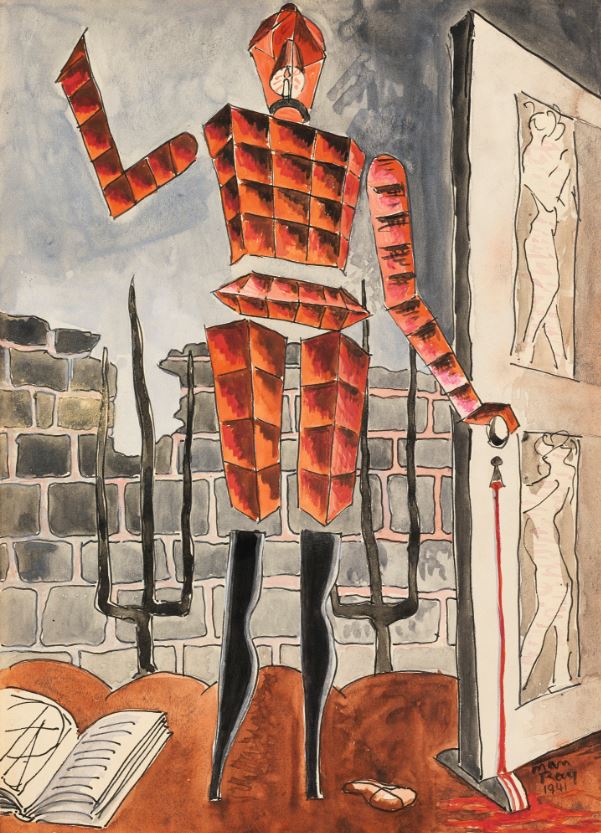 LES BEAUX TEMPS
The Rope Dancer accompanies herself with her shadows, 1916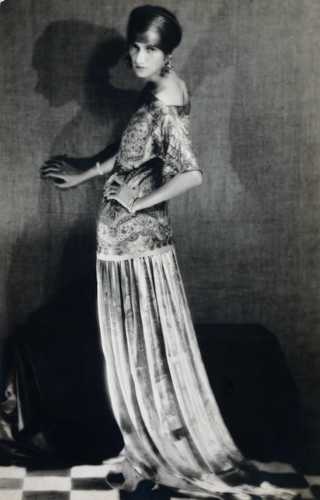 Photo of Peggy Guggenheim by Man Ray
Photo of Man Ray by
Lothar Wolleh
MontparnasseCemetery 
"Of course, there will always be those who look only at technique, who ask 'how', while others of a more curious nature will ask 'why'. Personally, I have always preferred inspiration to information."
Man Ray
Emmanuel Radnitzky born in Philadelphia and raised in Brooklyn New York by newly immigrated Russian-Jewish parents, his name slowly evolved to Man Ray, due in part to ethnic discrimination at that time.
While in France, Ray was involved in the Dada art movement and the only American member of the Paris surrealist movement.
During his time in France, he produced unique art pieces which came to be known as "Rayogrammes," pictures produced on photographic paper without the use of a camera; the subject is lain directly on the paper, light is exposed to it and then the paper is developed. The shadow of the subject is what creates the image, which stressed the influence of light and shadow rather than the importance of the image itself.
excerpted from: