Art must make you laugh a little and make you a little afraid. Anything as long as it doesn't bore.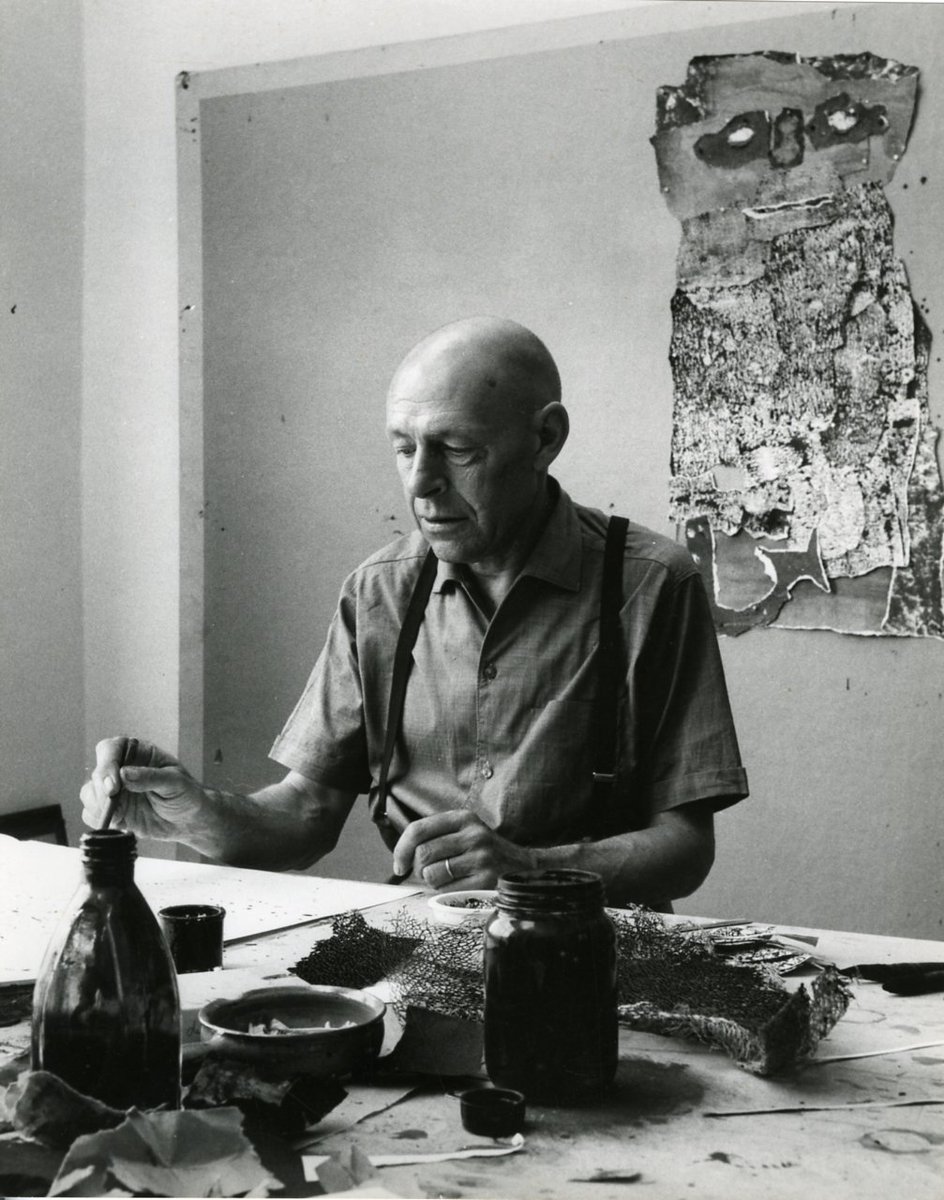 Jean Dubuffet in his atelier, working on "Site Scriptuaire II", Paris 23 Feb. 1974 -by Kurt Wyss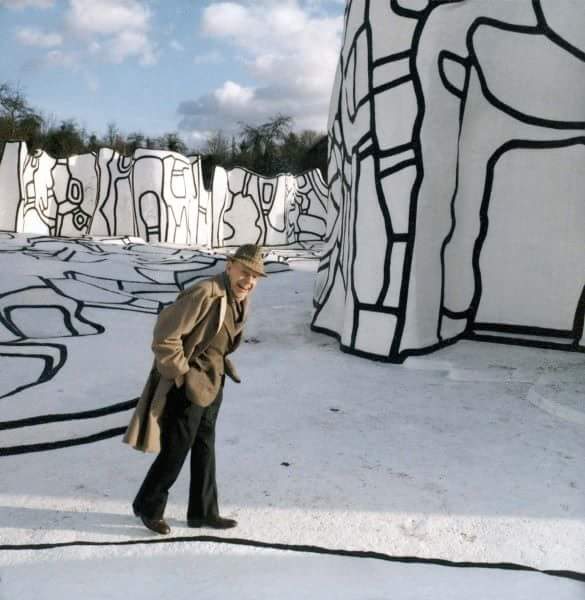 Four Trees, New York, NY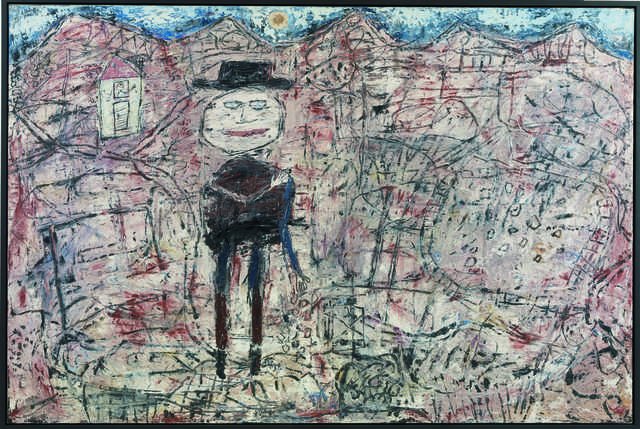 "The Lost Traveller"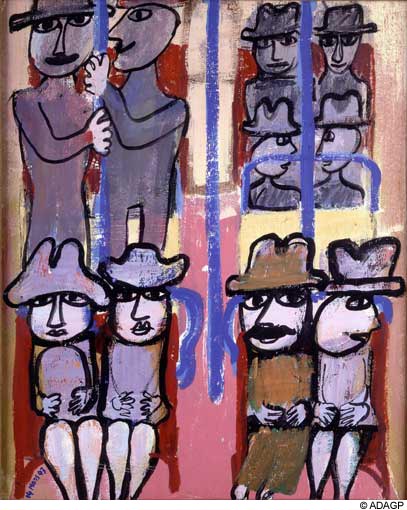 For me, insanity is super sanity. The normal is psychotic. Normal means lack of imagination, lack of creativity.
Unless one says goodbye to what one loves, and unless one travels to completely new territories, one can expect merely a long wearing away of oneself and an eventual extinction.
I had given up any ambition of making a career as an artist… ..I had lost all interest in the art shown in galleries and museums, and I no longer aspired to fit in that world. I loved the paintings done by children, and my only desire was to do the same for my own pleasure. (1950)
A work of art is only of interest, in my opinion, when it is an immediate and direct projection of what is happening in the depth of a person's being.
Our need for art is absolutely primordial, as strong as, and perhaps stronger than, our need for bread. Without bread, we die of hunger, but without art we die of boredom.
What interests me about thoughts is not the moment when it crystallizes into formal ideas but its earlier stages.
 The mind has the right to establish being wherever it cares to and for as long as it likes. There is no intrinsic difference between being and fantasy.
Normal means lack of imagination, lack of creativity.
– Jean Dubuffet