It has bothered me all my life that I do not paint like everybody else.
I don't know whether I believe in God or not. I think, really, I'm some sort of Buddhist. But the essential thing is to put oneself in a frame of mind which is close to that of prayer.
I would like to recapture that freshness of vision which is characteristic of extreme youth when all the world is new to it.
"I have always tried to hide my efforts and wished my works to have a light joyousness of springtime which never lets anyone suspect the labors it has cost me."
An artist must never be a prisoner. Prisoner? An artist should never be a prisoner of himself, prisoner of style, prisoner of reputation, prisoner of success, etc.
Impressionism is the newspaper of the soul.
I do not literally paint that table, but the emotion it produces upon me.
Portrait of L.N. Delekorskaya, 1947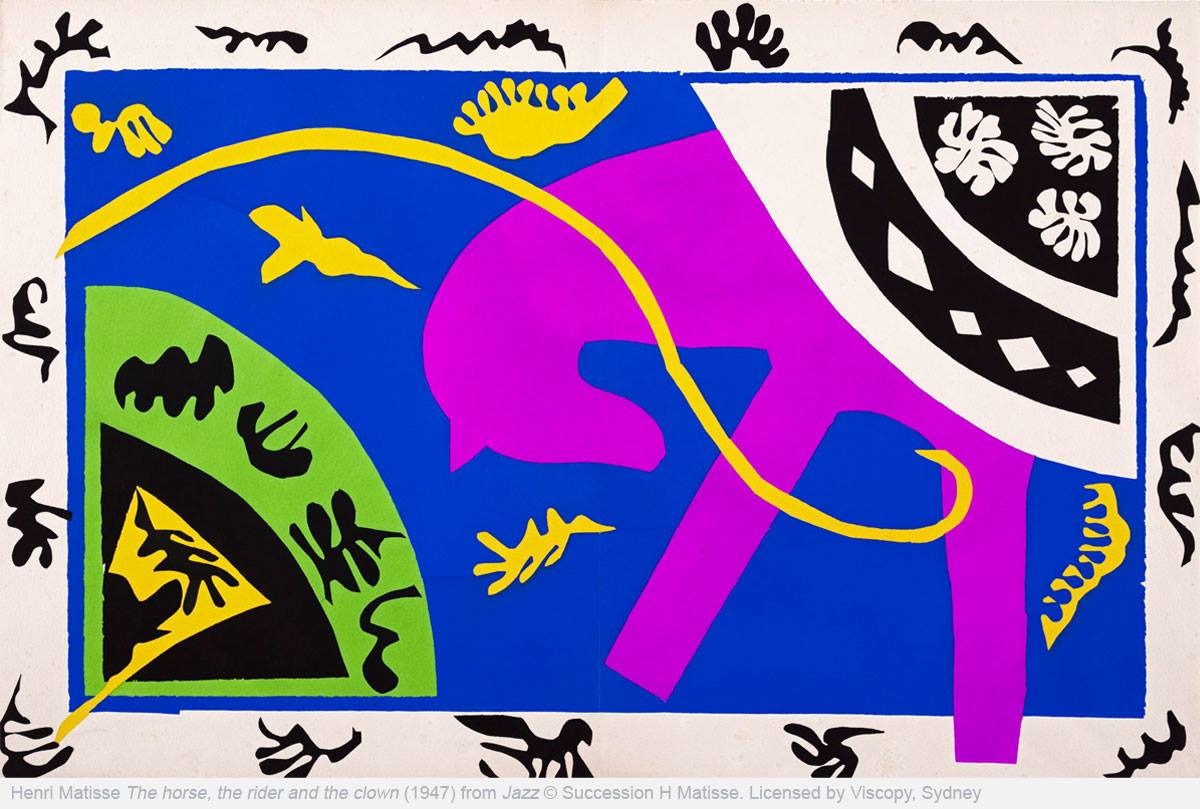 from 1947 illustrated book, 'Jazz'
"I discovered the secret of my art. It consists of a meditation on nature, on the expression of a dream which is always inspired by reality."
"With colour one obtains an energy that seems to stem from witchcraft."
"There are Flowers everywhere, for those who bother to look."
"A picture must possess a real power to generate light … for a long time now I've been conscious of expressing myself through light or rather in light."
1950
There is nothing more difficult for a truly creative painter than to paint a rose, because before he can do so he has first to forget all the roses that were ever painted.

The Cut-out Years
(1940s-1950s)
I do not repudiate any of my paintings, but there is not one of them that I would not redo differently.
What I dream of is an art of balance, of purity and serenity, devoid of troubling or depressing subject matter, an art which could be for every mental worker, for the businessman as well as the man of letters, for example, a soothing, calming influence on the mind, something like a good armchair which provides relaxation from physical fatigue.
                                 Matisse in his studio in Nice, France, 1952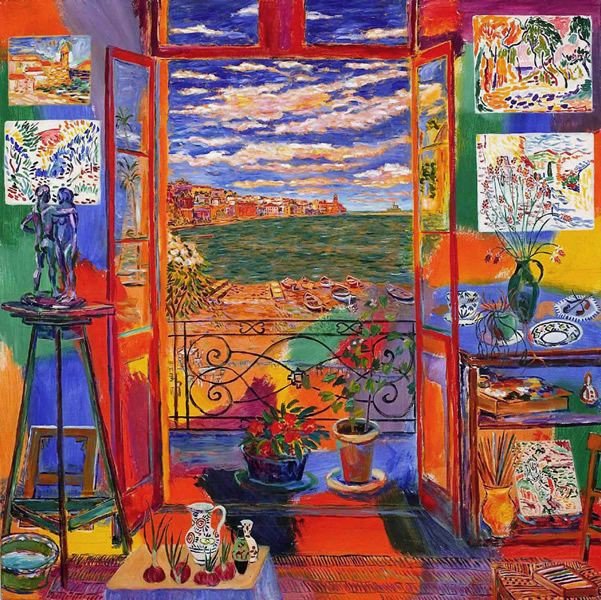 "Matisse's studio in Collioure"
"The artist has to look at everything as though he saw it for the first time; he has to look at life as he did when he was a child…
"The first step toward creation is to see everything as it really is, and that demands a constant effort."
"I have been no more than a medium, as it were."
"I am unable to make any distinction between the feeling I get from life and the way I translate that feeling into painting."
"An artist is an explorer. He has to begin by self-discovery and by observation of his own procedure. After that he must not feel under any constraint."
"Perhaps I might be satisfied, momentarily, with a work finished at one sitting, but I would soon get bored looking at it; therefore, I prefer to continue working on it so that later I may recognize it as a work of my mind."
"An artist should never be a prisoner of himself, a prisoner of manner, a prisoner of reputation, or a prisoner of success."
"Don't wait for inspiration. It comes while one is working."
"I simply put down colours which render my sensation."
"Seek the strongest color effect possible… the content is of no importance."
 "Creativity takes courage."