I am only good at two things, and those are: gardening and painting.
Lots of people will protest that it's quite unreal and that I'm out of my mind, but that's just too bad…
I am following Nature without being able to grasp her… I perhaps owe having become a painter to flowers.
 Young Ladies of Giverny, 1894
Since rejection at the Salon, and despite my extremely modest prices, dealers and art lovers are turning their backs on me. It is, above all, very depressing to see the lack of interest shown in an art object which has no market value.
Everyday I discover more and more beautiful things. It's enough to drive one mad.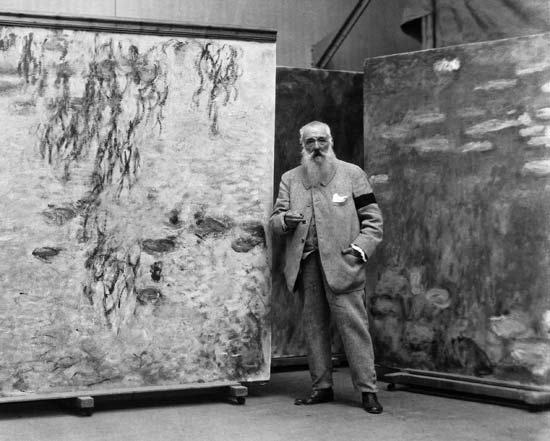 I still have a lot of pleasure doing them, but as time goes by I come to appreciate more clearly which paintings are good and which should be discarded.
It's on the strength of observation and reflection that one finds a way. So we must dig and delve unceasingly.
I would like to paint the way a bird sings.