Curiosity is the main energy…
Photo by Irving Penn
I've not been cursed with talent, which could be a great inhibitor.
Untitled, 1993
Photo by Allan Grant, 1953
There is no reason not to consider the world as one gigantic painting.
"Riding Bikes" (Berlin 1998)
You begin with the possibilities of the material.
Untitled, 1954
I don't think of myself as making art. I do what I do because I want to, because painting is the best way I've found to get along with myself.
Trophy II, 1960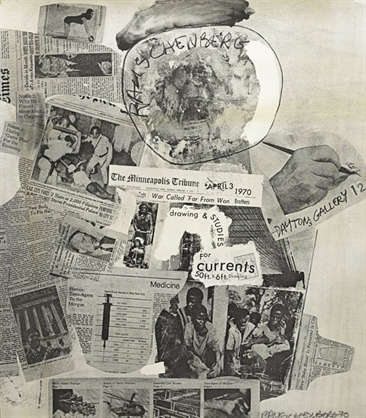 Robert Rauschenberg standing in front of his painting of John F. Kennedy, 1967.  Photograph by Burton Berinsky/Time Life Pictures/Getty Images.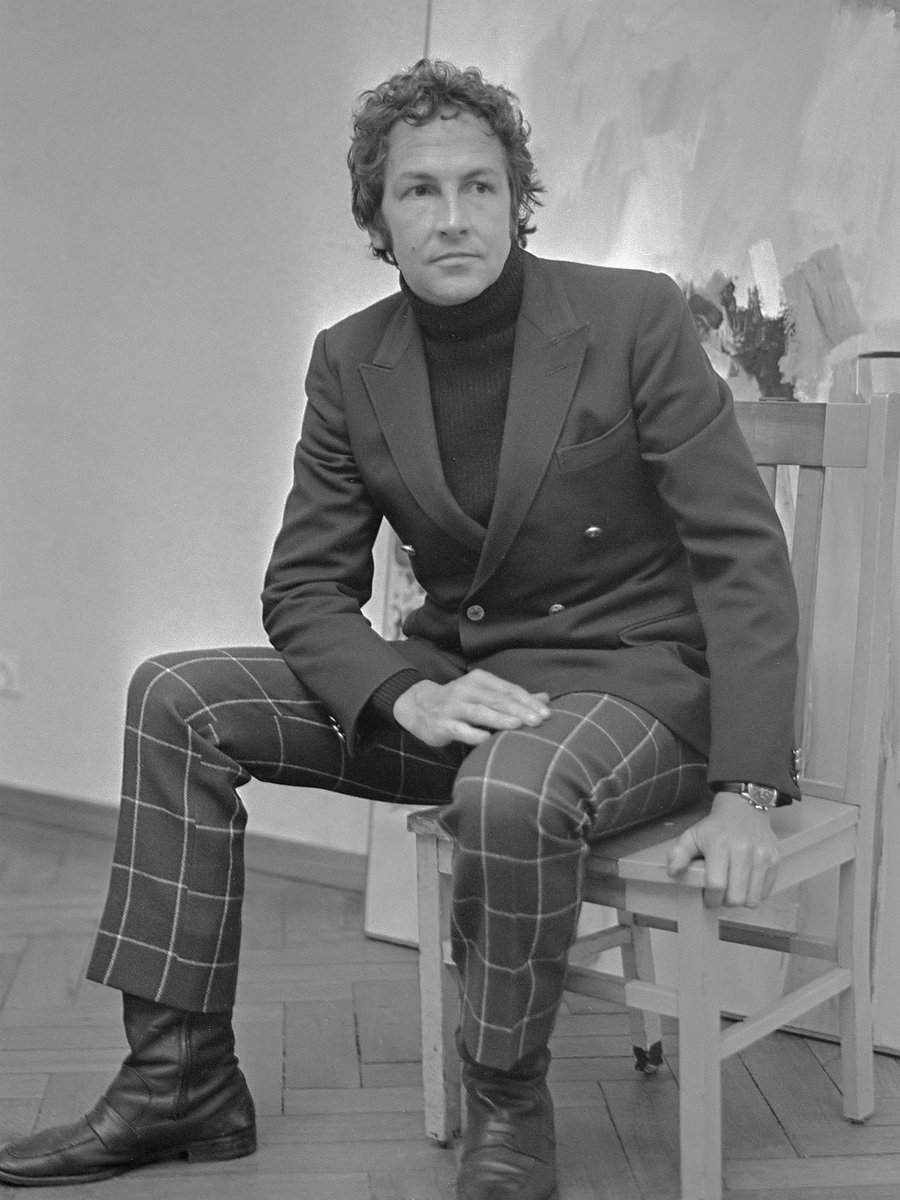 Robert R. and David Byrne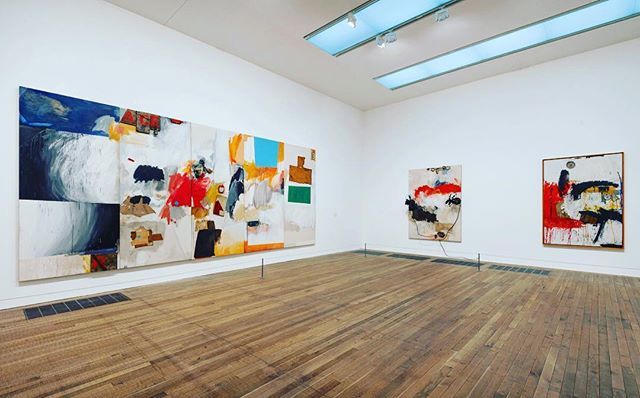 Claes Oldenburg, Lucas Samaras, George Segal, Patty Mucha, and Robert Rauschenberg
If you don't have trouble paying the rent, you have trouble doing something else; one needs just a certain amount of trouble.
I usually work in a direction until I know how to do it, then I stop, At the time that I am bored or understand — I use those words interchangeably — another appetite has formed. A lot of people try to think up ideas. I'm not one. I'd rather accept the irresistible possibilities of what I can't ignore.
The artist's job is to be a witness to his time in history.
It's when you've found out how to do certain things, that it's time to stop doing them, because what's missing is that you're not including the risk.
Having to be different is the same trap as having to be the same.
A pair of socks is no less suitable to make a painting with than wood, nails, turpentine, oil and fabric.
I didn't want painting to be simply an act of emphasizing one color to do something to another color, like using red to intensify green, because that would imply some subordination of red. I didn't want color to serve me.
Business sure screwed up the art world universally.
Robert Rauschenberg was an American painter and graphic artist whose early works anticipated the pop art movement. Rauschenberg is well known for his "Combines" of the 1950s, in which non-traditional materials and objects were employed in innovative combinations.
http://en.wikipedia.org/wiki/Robert_Rauschenberg
http://www.nytimes.com/2008/05/14/arts/design/14rauschenberg.html?pagewanted=all&_r=0