I like to pretend that my art has nothing to do with me.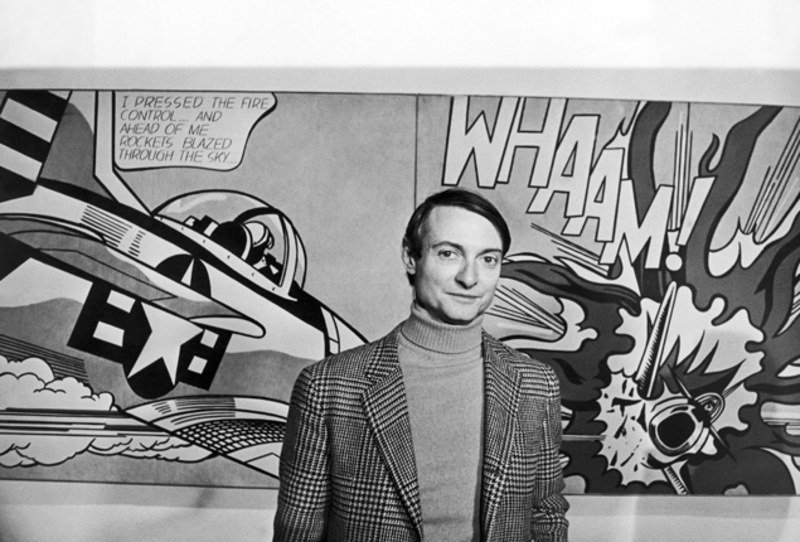 I don't have big anxieties. I wish I did. I'd be much more interesting.
I don't think that I'm over his influence but they probably don't look like Picassos; Picasso himself would probably have thrown up looking at my pictures.
I think that most people think painters are kind of ridiculous, you know?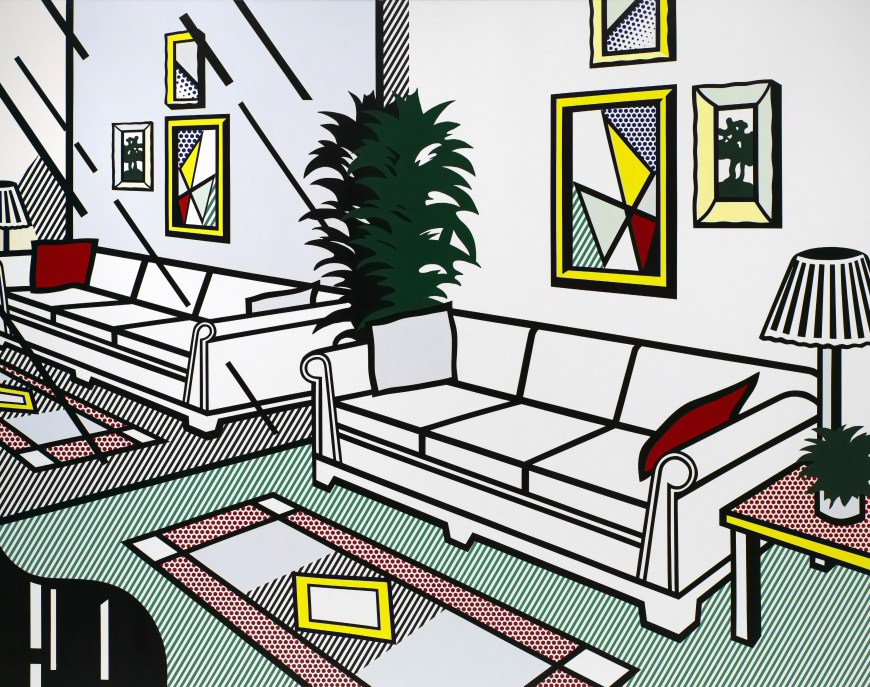 "Interior with Mirrored Wall" (1991)
I suppose I would still prefer to sit under a tree with a picnic basket rather than under a gas pump, but signs and comic strips are interesting as subject matter.
My work isn't about form. It's about seeing. I'm excited about seeing things, and I'm interested in the way I think other people see things.
Roy Fox Lichtenstein was an American pop artist. During the 1960s, along with Andy Warhol, Jasper Johns, and James Rosenquist among others, he became a leading figure in the new art movement. His work defined the basic premise of pop art better than any other through parody. Favoring the comic strip as his main inspiration, Lichtenstein produced hard-edged, precise compositions that documented while it parodied often in a tongue-in-cheek humorous manner. His work was heavily influenced by both popular advertising and the comic book style. He described pop art as, "not 'American' painting but actually industrial painting"..
http://en.wikipedia.org/wiki/Roy_Lichtenstein