Sometimes I'm working on fifteen or twenty pictures at the same time. I do that because I want to – because I like to change my mind so often. The thing to do is always to keep starting to paint, never finishing painting. (1947)
The stuff of thought is the seed of the artist. Dreams form the bristles of the artist's brush. As the eye functions as the brain's sentry, I communicate my innermost perceptions through the art, my worldview.
You know how fussy and particular I am in painting. I am ever removing the paint and repainting the spot until I am completely exhausted.
 I don't even like to talk about painting. It is impossible to talk about painting because I don't know what it is.  If I knew what it was I would get out a patent and then no one else would be able to paint.
"Abstraction allows man to see with his mind what he cannot see physically with his eyes."
Abstract art is the emancipation of the mind. It is an explosion into unknown areas.
― Arshile Gorky (April 15, 1904 – July 21, 1948)
Last photo of Arshile Gorky taken at the Glass House by Wilfredo Lam in July 1948, clearly showing the traction device he had to wear as the result of a crash in a car driven by his art dealer, Julien Levy.
Arshile Gorky with his wife and two young daughters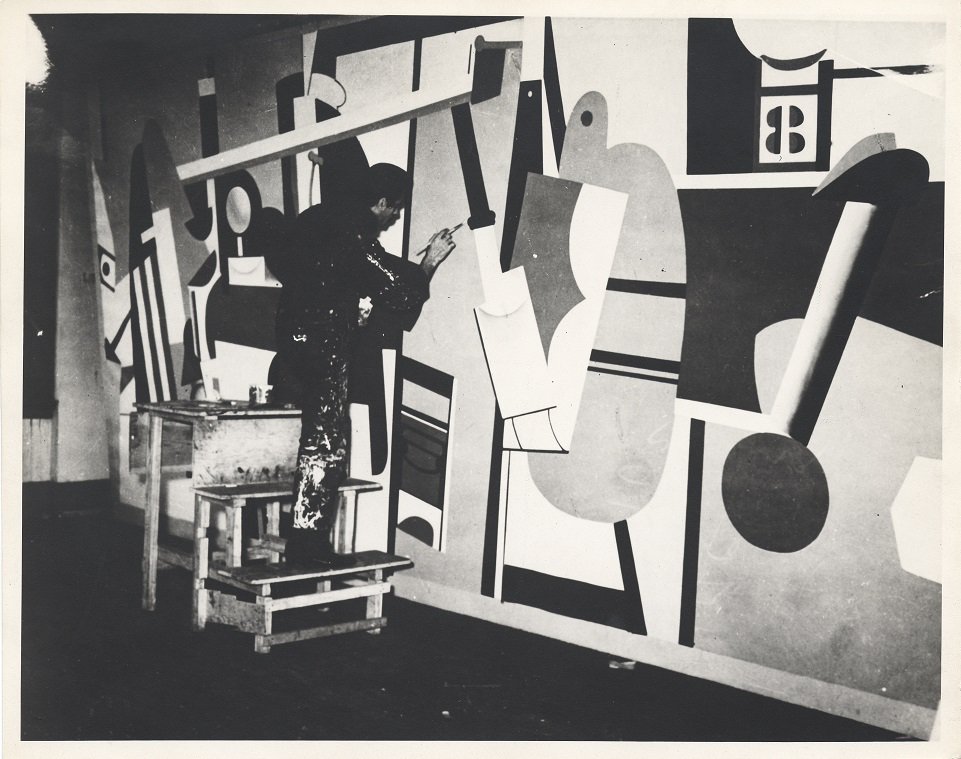 Federal Art Project
Archives of American Art:
Arshile Gorky and Fiorello LaGuardia at the opening of the Federal Art Gallery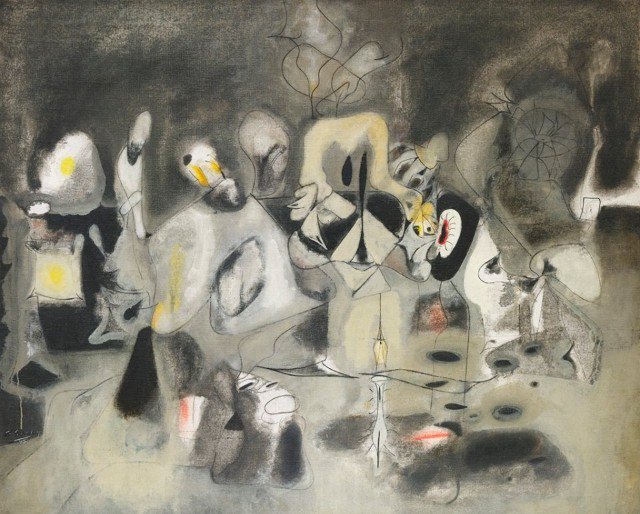 Diary of a Seducer, 1945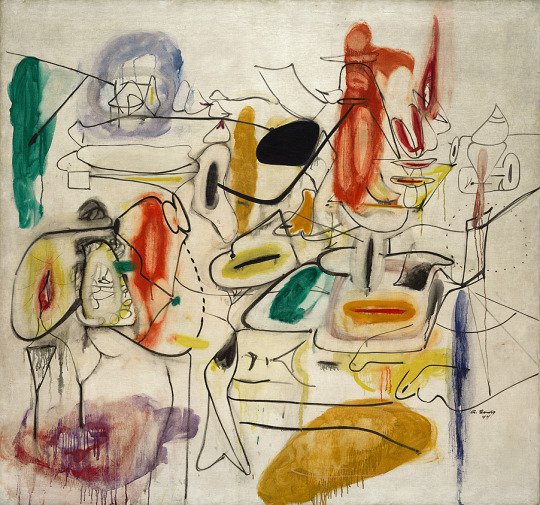 Untitled (Summer of 1944)