"It is not so much where my motivation comes from but rather how it manages to survive."
"To be an artist, you need to exist in a world of silence."
I do not need the musing of the philosophers to tell me what I am doing. It would be more interesting to let me know why I am doing it.
It is a great privilege to be able to work with, and I suppose work off, my feelings through sculpture.
Art is a guarantee of sanity. That is the most important thing I have said.
I have been to Hell and back and let me tell you it was wonderful.
Louise and Andy Warhol

Louise Bourgeois, 28 February 1992 © by Barbara Yoshida
What modern art means is that you have to keep finding new ways to express yourself, to express the problems, that there are no settled ways, no fixed approach. This is a painful situation, and modern art is about this painful situation of having no absolutely definite way of expressing yourself.
"You learn for yourself not for others, not to show off, not to put the other one down/ learning is your secret, it is all you have, it is the only thing you can call your own. nobody can take it away…"
― Louise Bourgeois, Louise Bourgeois: The Return of the Repressed/Psychoanalytic Writings
"I am not what I am, I am what I do with my hands…"
Annie Leibovitz Photo

'10AM is When You Come to Me' Insomnia Drawings (2006)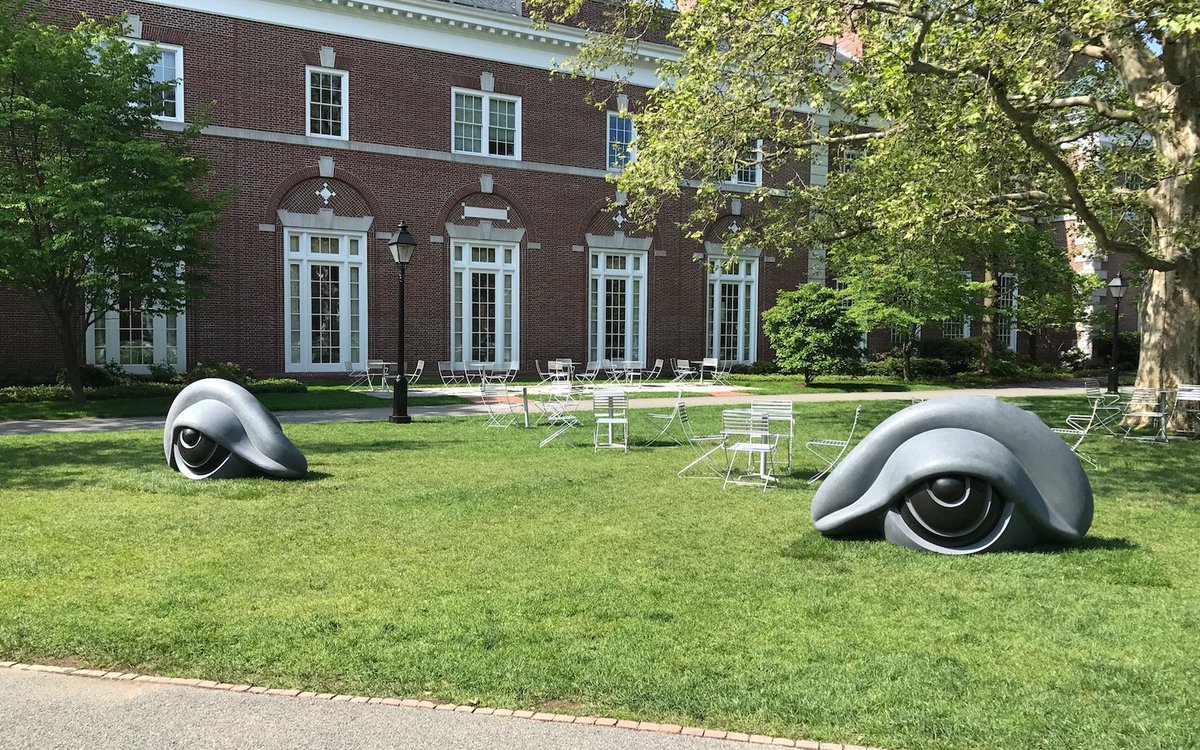 Eye Benches
At the dinner table when I was very little, I would hear people bickering… To escape the bickering, I started modelling the soft bread with my fingers. With the dough of the French bread,  sometimes it was still warm, I would make little figures. And I would line them up on the table and this was really my first sculpture.

Louise Bourgeois. "Arco de Histeria", 1993
"The spider is a repairer. If you bash into the web of a spider, she doesn't get mad. She weaves and repairs it."
Maman – Guggenheim Museum Bilbao
Maman – Guggenheim Museum Bilbao