It doesn't make much difference how the paint is put on as long as something has been said. Technique is just a means of arriving at a statement…

Lee Krasner looking on
I continue to get further away from the usual painter's tools such as easel, palette, brushes, etc.
On the floor I am more at ease. I feel nearer, more part of the painting, since this way I can walk around it, work from the four sides and literally be in the painting.
Each age finds its own technique… I mean, the strangeness will wear off and I think we will discover the deeper meanings in modern art.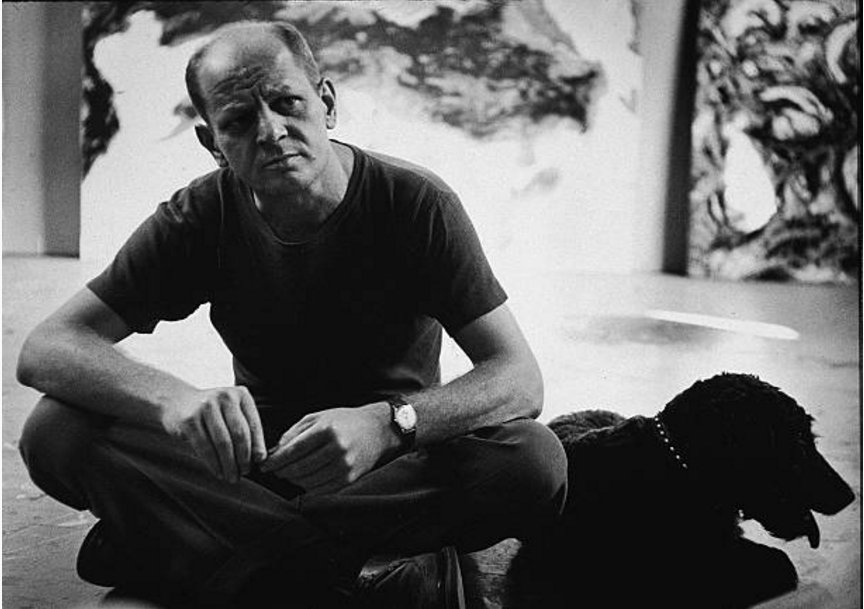 Pollock his curly coated retriever in his studio at The Springs, East Hampton, NY
Photo: Tony Vaccaro, 1953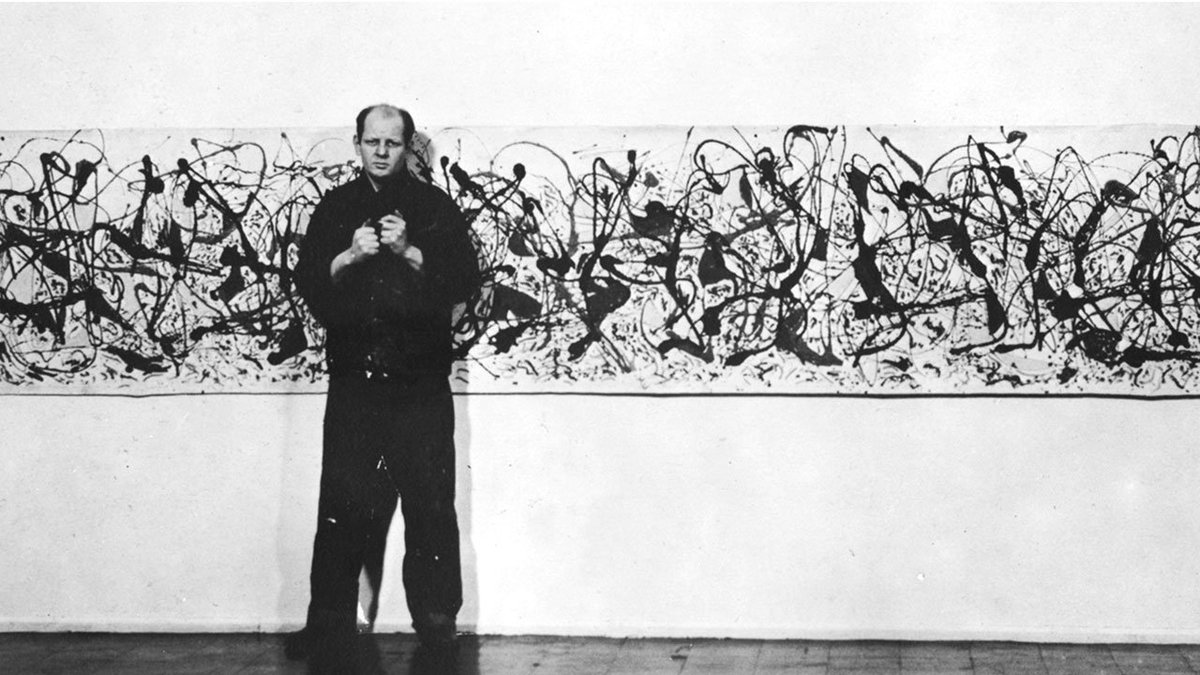 "He has broken the ice."
– Willem de Kooning's comment on Pollock's drip paintings, shown for the very first time at Betty Parsons Gallery, New York in 1948