I remain just one thing, and one thing only, and that is a clown. It places me on a far higher plane than any politician.
My pain may be the reason for somebody's laugh.
But my laugh must never be the reason for somebody's pain.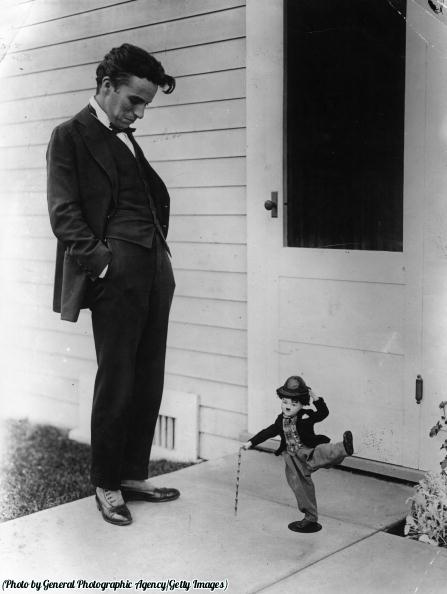 Charlie Chaplin with a doll of himself, 1929
courtesy of Gelly Bean
We think too much and feel too little.
You'll find that life is still worthwhile, if you just smile.
Your naked body should only belong to those who fall in love with your naked soul.
We no longer need to fear arguments, confrontations or any kind of problems with ourselves or others. Even stars collide, and out of their crashing new worlds are born. Today I know "THAT IS LIFE!"
That is why, no matter how desperate the predicament is, I am always very much in earnest about clutching my cane, straightening my derby hat and fixing my tie, even though I have just landed on my head.