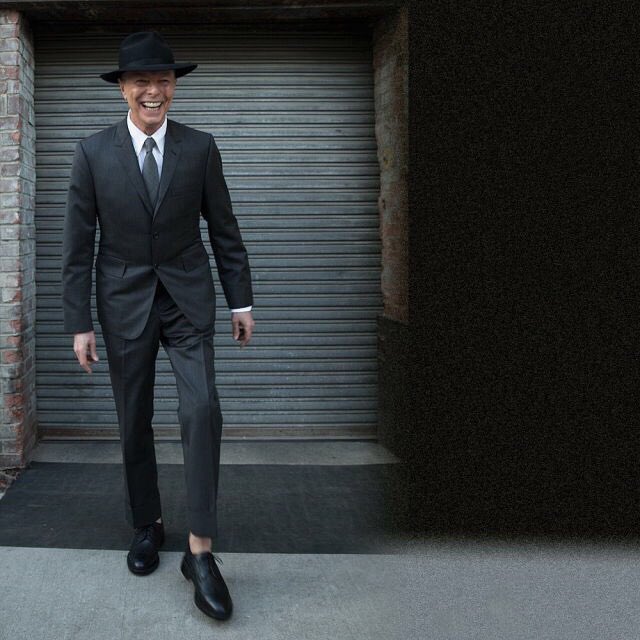 The last picture taken of David Bowie by his wife Iman, on his birthday, January 8th 2016.
Bono said it best: "Planet Earth is blue" upon his passing.
"I don't know where I'm going from here, but I promise it won't be boring."


"I always had a repulsive need to be something more than human. I felt very puny as a human. I thought, "Fuck that. I want to be a superhuman."


"I'm an instant star. Just add water and stir."

"Fame itself… doesn't really afford you anything more than a good seat in a restaurant." Q Magazine, 1990.

 "I was virtually trying anything… And I think I have done just about everything that it's possible to do – except really dangerous things, like being an explorer. But anything that Western culture has to offer – I've put myself through it." Telegraph, 1996
 "All my big mistakes are when I try to second-guess or please an audience. My work is always stronger when I get very selfish about it." The Word, 2003
"I suppose for me as an artist it wasn't always just about expressing my work; I really wanted, more than anything else, to contribute in some way to the culture I was living in." GQ, 2002

"I'm just an individual who doesn't feel that I need to have somebody qualify my work in any particular way. I'm working for me." 60 Minutes, 2002.

"You know, what I do is not terribly intellectual. I'm a pop singer for Christ's sake."GQ, 2002
 Chris Ratcliffe—AFP/Getty Images
"Flowers are left beneath a mural of British singer David Bowie, painted by street artist James Cochran, known as Jimmy C, following the announcement of Bowie's death, in Brixton, south London, on Jan. 11, 2016." (TIME)

Bowie began his professional music career with the Konrads, seen here in 1963. (BBC)
"After hearing Little Richard on record, I bought a saxophone and came into the music business. Little Richard was my inspiration."
David Bowie and Iggy Pop
courtesy of BBC
Burroughs and Bowie
copyright Daily Telegraph