"My fan mail is enormous. Everyone is under six."
"When an artist explains what he is doing, he usually has to do one of two things: either scrap what he has explained, or make his work fit in with the explanation."
"The next step in sculpture is motion."
"Above all, art should be fun."
Alexander Calder "was an American sculptor known as the originator of the mobile, a type of moving sculpture made with delicately balanced or suspended shapes that move in response to touch or air currents. Calder's monumental stationary sculptures are called stabiles. He also produced wire figures, which are like drawings made in space, and notably a miniature circus work that was performed by the artist."
https://en.wikipedia.org/wiki/Alexander_Calder
Atelier Calder
Working on mobile for public school in Grand Rapids, MI

Alexander Calder – Rouge Triomphant, 1959-1963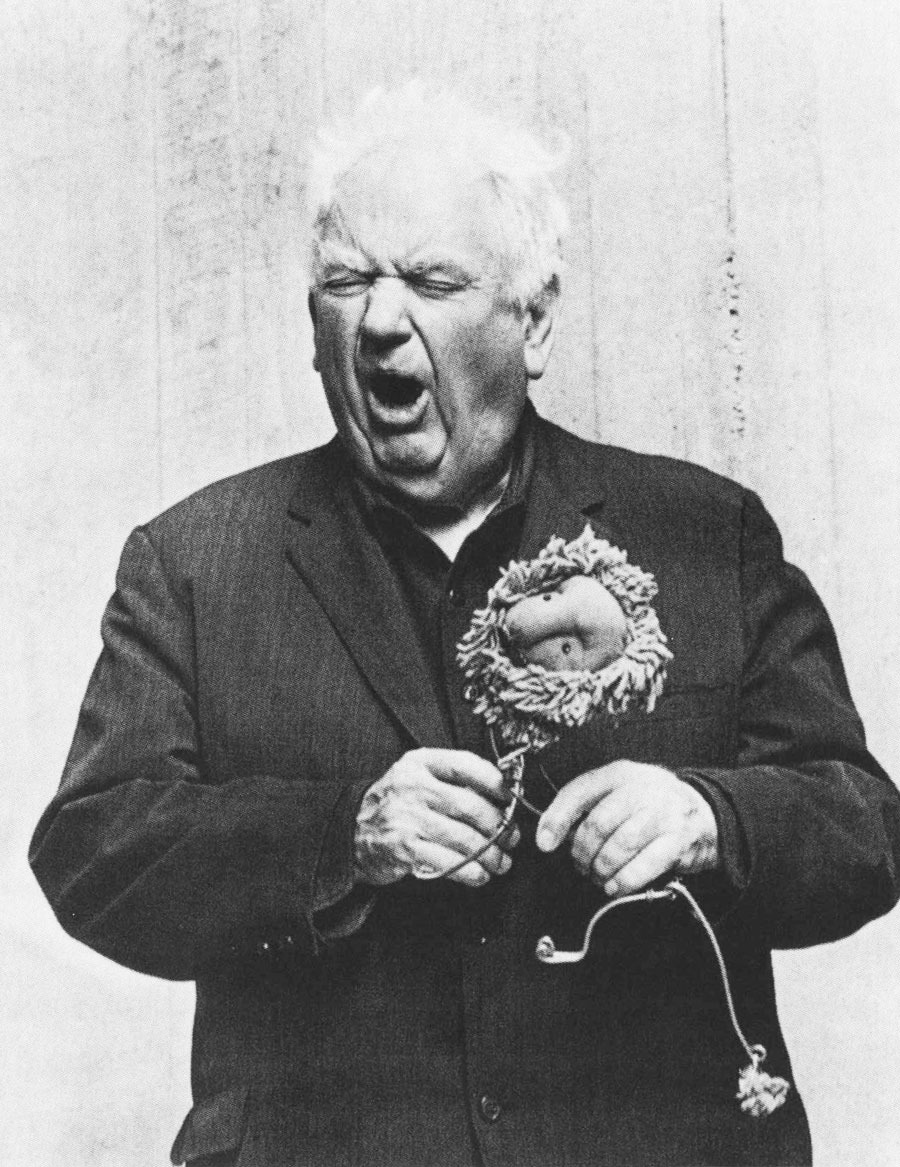 Photo: Andreas Feininger
I paint with shapes.
When an artist explains what he is doing, he usually has to do one of two things: either scrap what he has explained, or make his work fit in with the explanation.
The universe is real but you can't see it. You have to imagine it. Once you imagine it, you can be realistic about reproducing it.