Self-portrait, 1977

And the migrants kept coming

Morning Still Life, 1976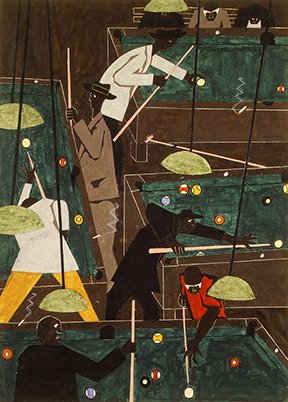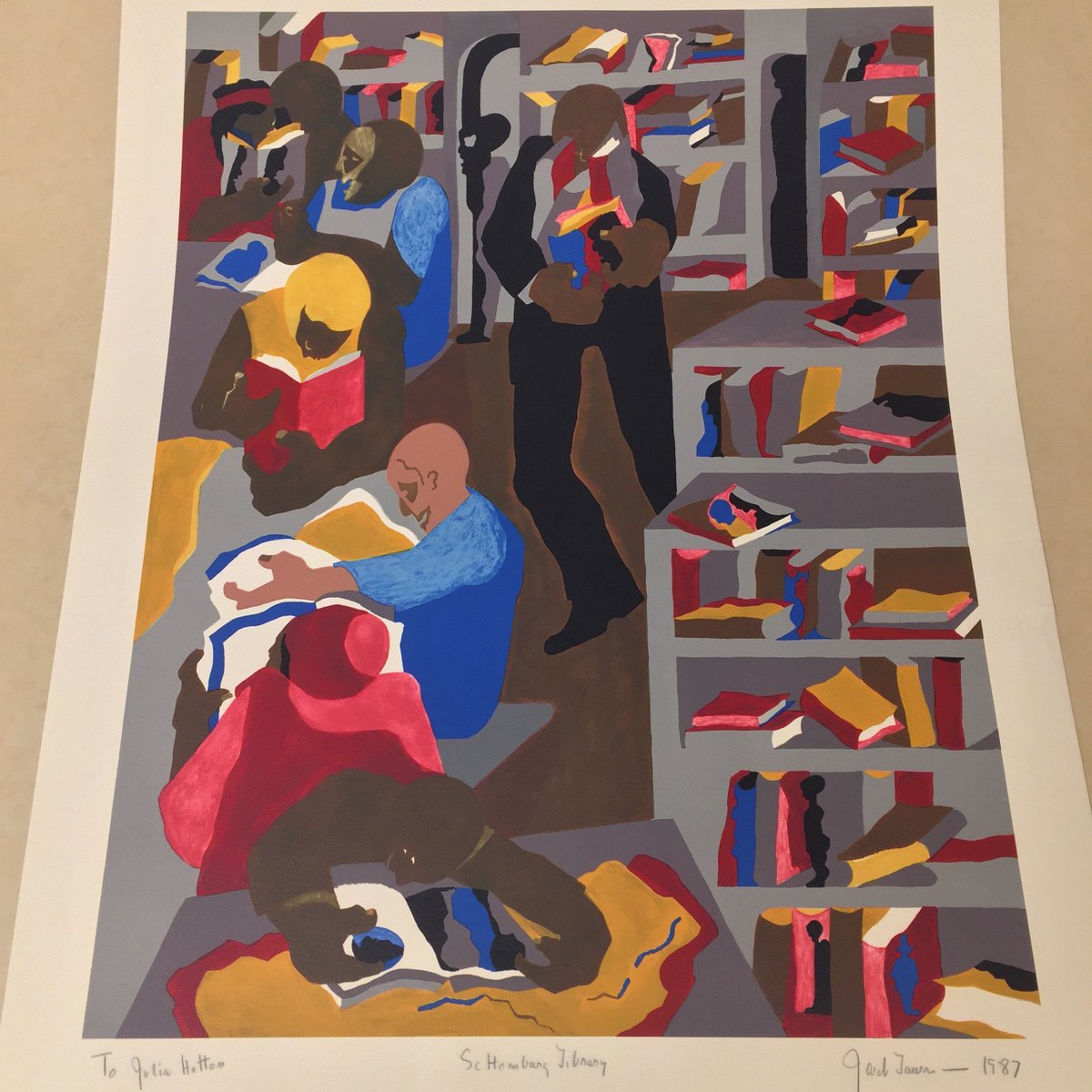 Jacob Lawrence teaching elementary school students
This is my genre…the happiness, tragedies, and the sorrows of mankind as realized in the teeming black ghetto.
All artists are constantly looking for something and they don't always know what.
When the subject is strong, simplicity is the only way to treat it.
I've always been interested in history, but they never taught Negro history in the public schools…I don't see how a history of the United States can be written honestly without including the Negro. I didn't [paint] just as a historical thing, but because I believe these things tie up with the Negro today. We don't have a physical slavery, but an economic slavery. If these people, who were so much worse off than the people today, could conquer their slavery, we can certainly do the same thing….I am not a politician. I'm an artist, just trying to do my part to bring this thing about….
http://www.npr.org/sections/codeswitch/2015/04/10/398806751/painting-the-epic-drama-of-the-great-migration-the-work-of-jacob-lawrence