mid 1960s
Focusing isn't just an optical activity, it is also a mental one.
If you can allow colour to breathe, to occupy its own space, to play its own game in its unstable way, it's wanton behaviour, so to speak. It is promiscuous like nothing.
The word 'paradox' has always had a kind of magic for me, and I think my pictures have a paradoxical quality, a paradox of chaos and order in one.
I learned from Seurat this important thing about colour and light, that 'a light' can be built from colour. I learned a great deal about interaction, that 'a blue' in different parts will play all sorts of different roles.
It is important that the painting can be inhabited, so that the mind's eye, or the eye's mind, can move about it credibly.

Bridget Riley,  born April 24, 1931 in Norwood, London
There was a time when meanings were focused and reality could be fixed; when that sort of belief disappeared, things became uncertain and open to interpretation.
It was only after I had been out of the art school that I actually copied a small Seurat, and I copied it in order to follow his thought, because if you do copy an artist, and you have a close feeling for him, in fact that you need to know more about his work, there is no better way than actually to copy, because you get very close indeed to how somebody thinks.
I work on two levels. I occupy my conscious mind with things to do, lines to draw, movements to organize, rhythms to invent. In fact, I keep myself occupied. But that allows other things to happen which I'm not controlling… the more I exercise my conscious mind, the more open the other things may find that they can come through.
Bridget Riley

Pause – Bridget Riley 1964 – Emulsion on board 115.5×116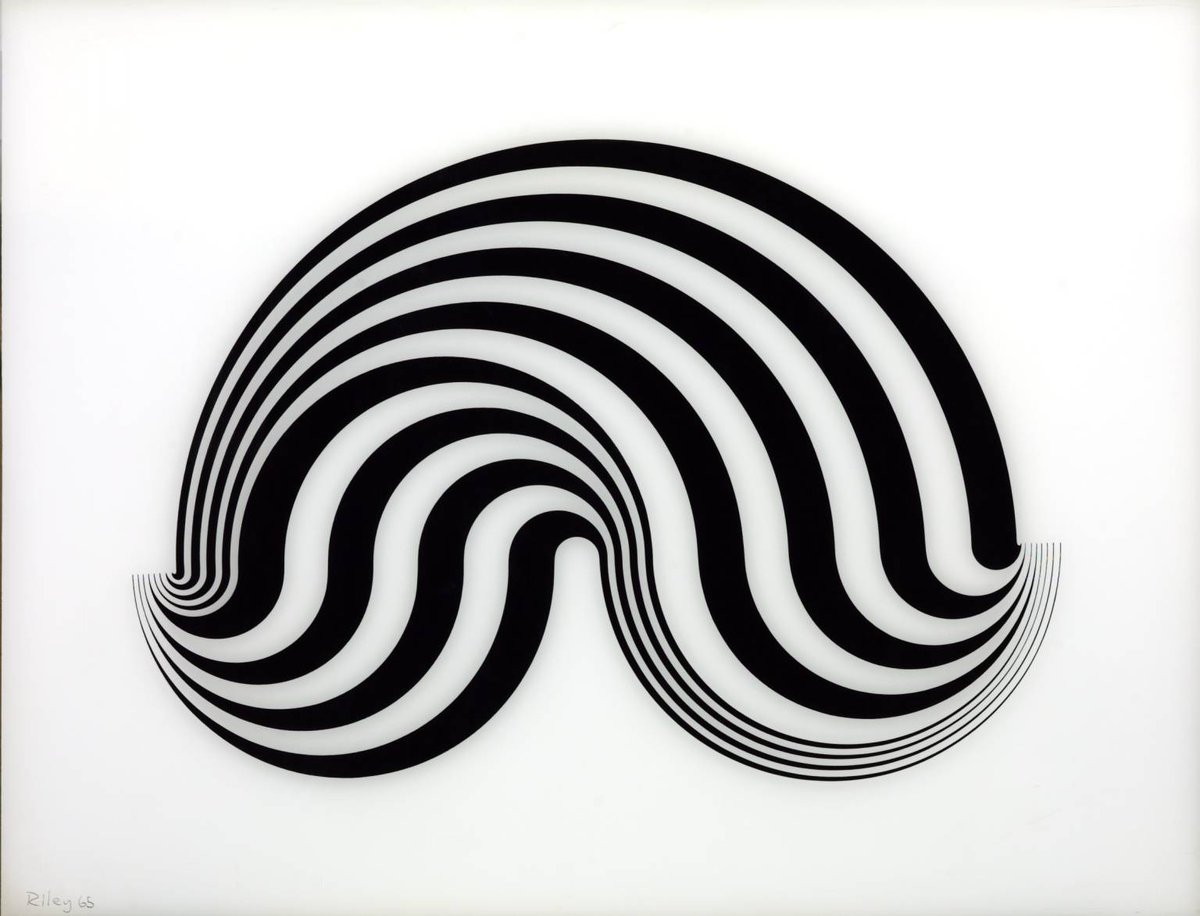 Fragment 5/8, 1965
Shuttle II, 1964
Movement in Squares, 1961
No painter, dead or alive, has ever made us more aware of our eyes than Bridget Riley.' Robert Melville, 1971