In Studio, 1967

David Hockney by Robert Mapplethorpe
Self-self-portrait, 1954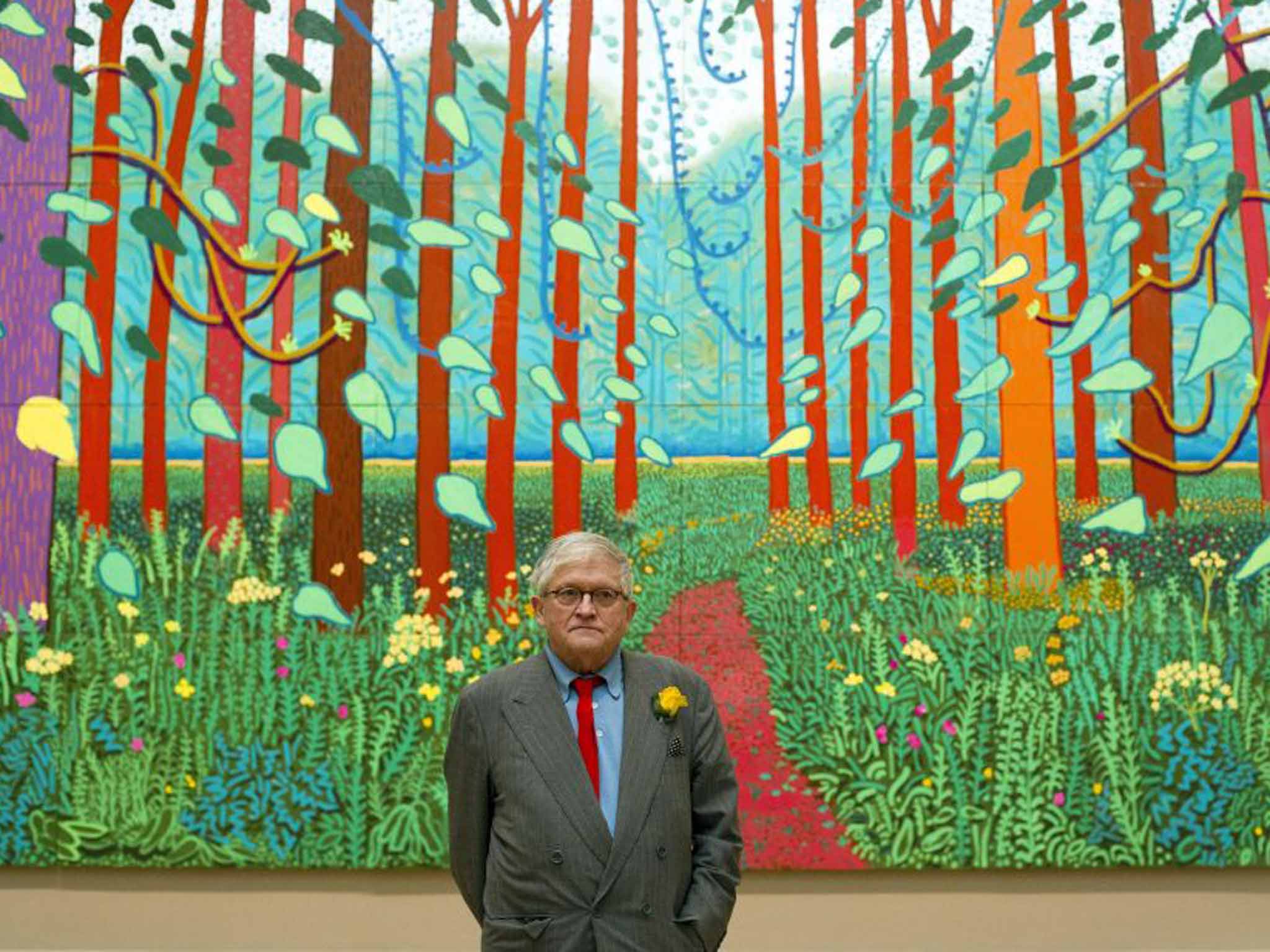 The Yosemite Suite
What an artist is trying to do for people is bring them closer to something, because of course art is about sharing: you wouldn't be an artist if you didn't want to share an experience, a thought.
Art has to move you and design does not, unless it's a good design for a bus.
All painting, no matter what you are painting, is abstract in that it's got to be organized.
Cubism was an attack on the perspective that had been known and used for 500 years. It was the first big, big change. It confused people: they said, 'Things don't look like that!"
I draw flowers every day on my iPhone and send them to my friends, so they get fresh flowers every morning.
Laugh a lot. It clears the lungs.
If we are to change our world view, images have to change. The artist now has a very important job to do. He's not a little peripheral figure entertaining rich people, he's really needed.